Sustaining animal resilience to overcome the challenge of pathogens in broilers
20/04/2023
Growing populations means farmers are under pressure to produce more food, yet they are expected to increase protein production while using fewer resources and keeping food costs down.
At the same time, end consumers expect more natural, healthier products. These consumers are becoming increasingly concerned about animal welfare and antimicrobial resistance and are turning towards environmentally friendly products more than ever.
Addressing these challenges undoubtedly requires a different approach to livestock production. Improving animal health and resilience through nutrition is essential to optimize performance and protect producers' margins.
1. The resilience of animals and homeostasis
Resilience in animals means that they are minimally affected by stress factors and able to rapidly return to a state of positive health and welfare. Commercial poultry are constantly exposed to intrinsic and extrinsic threats, infectious and non-infectious stressors – all of which affect their health and productivity. The physiological status of animals is thus constantly changing, but always tends to re-establish a perfect equilibrium, which is what we call homeostasis. In this state, an animal can achieve its optimum production potential (Figure 1).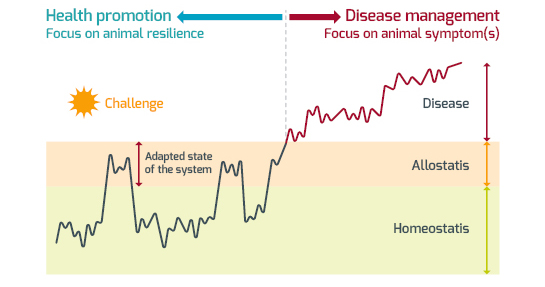 Figure 1: Animal resilience is the key to promoting health (adapted from Van der Greef, J. – 2013)