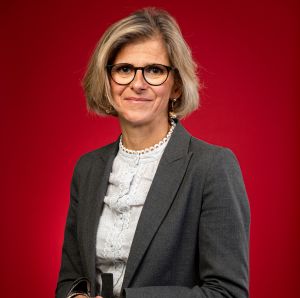 Virginie Cayatte
Executive Vice-President Finance
Virginie Cayatte joined Adisseo in March 2018.
She spent nearly 15 years with the AXA Group, first in the group's Central Finance Department and later as Chief Financial Officer on the Group's asset management subsidiary, AXA IM. She also has in-depth knowledge of the regulatory environment and authorities, as she was in charge of financial market regulation at the French Treasury Department from 2003 to 2006.
Most recently, Virginie was Chief Financial Officer of SoLocal, a digital communications group.
Virginie studied at the Ecole Polytechnique and at Ecole des Mines in Paris and is a Chevalier de la Légion d'Honneur.