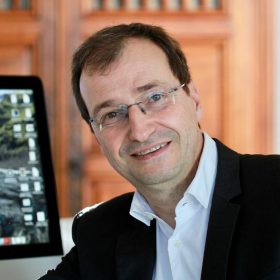 Marc Proto
Global Competitiveness & Vitamins Executive Vice President
As a Chemist, Marc began his career at Elf Atochem as a fluorinated products production manager.
After 8 years spent in production, he then went into project management and  took over the responsibility for the implantation of 2 major industrial projects for the Pierre Bénite plant .
He joined Adisseo in 2002 and combined both his prior experiences as Les Roches plant production dept manager while supervising the setting and the startup of a major investment aimed at doubling the site MMP capacity.
After a stint in cost reduction in 2005, he joined the Purchasing dept and specialized in petrochemical commodities.
Group Purchasing director since 2018, he took over the management of the company's global cost reduction program in 2020 and in May 2022 Marc is promoted as  Global Competitiveness & Vitamins Executive Vice President for the Company