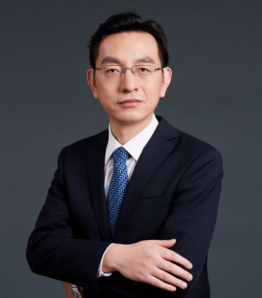 Dr Zhigang HAO
Chief Executive Officer & Chairman
Dr HAO Zhigang holds a PhD in Chemical Process Engineering from the Chinese Academy of Sciences and an MBA from the Open University of Hong Kong.
He has over 20 years' experience in various management positions, both in China and abroad. He used to work in Shanxi Synthetic Rubber Group and ChemChina.
HAO Zhigang, already Chairman of Bluestar Adisseo company for 5 years, a holding company listed on the Shanghai stock exchange, is also Chairman of China National Bluestar Group, Adisseo's main shareholder.
In July 2023, he took the position of Chief Executive Officer and Chairman of Adisseo.