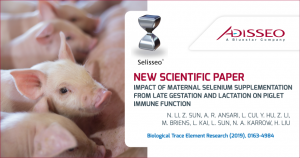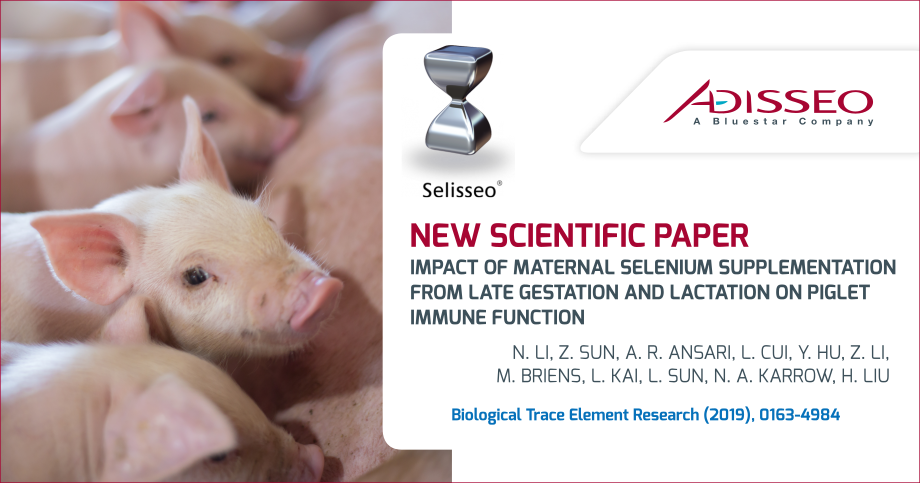 A recent study published in Biological Trace Element Research showed that supplementing sows with Selisseo®, a pure and highly available form of organic selenium, enhances passive immunity through IgG maternal transfer.
It also influences piglet innate and acquired immunity: under E.coli LPS challenge, IL-10 and haptoglobin (HP) levels of piglets in Selisseo® group significantly increased.
Moreover, selenium supplementation lowered the OVA-specific IgG levels and the IL-4 concentration, following whole blood ex vivo challenge with either OVA or mitogen, was significantly increased in Selisseo® group.
"Impact of Maternal Selenium Supplementation from Late Gestation and Lactation on Piglet Immune Function", published in Biological Trace Element Research, June 2019.