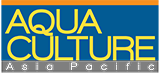 September/October 2021 AQUA Culture Asia Pacific
White faeces syndrome (WFS), has become one of the major causes of crop failure of Penaeus vannamei shrimp farming in Southeast Asian countries, India and China.
Prevention via functional nutrition is important to reduce the severity of WFS infection. SANACORE®GM (Adisseo) is a health-promoting additive combining a variety of mode of actions including modulation of the gut microbiota, quorum sensing inhibition, and natural antiparasitic properties. The additive also supplies antioxidant and immune-stimulant activities that support shrimp in dealing with the increased stress associated to infection.
Several trials have demonstrated the efficacy of SANACORE® GM to reduce the impact of WFS. This article brings new evidence on its efficacy to prevent WFS under farming conditions in Indonesia. The study was executed in a commercial farm with an exceptionally high degree of pond replication which added significance to the results.
By Martha Mamora, Jaka Raharjo,
Maria Mercè Isern-Subich and Waldo G. Nuez-Ortín (Adisseo)