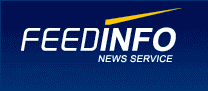 Adisseo has more than four decades of experience with dairy amino acid nutrition. In the 1990s, Adisseo introduced Smartamine® M rumen protected methionine. MetaSmart® followed in 2003 for use in pelleted and liquid feeds. And RumenSmart™ was introduced recently to increase milk fat.
At the end of 2019, Adisseo and Kemin ended their 13-year agreement whereby Kemin distributed Adisseo Smartamine® and MetaSmart® Dry & Liquid, as well as the vitamin product Microvit® A Supra ruminant, within Europe, the Middle East, and Africa (EMEA).
Adisseo since then has continued to bolster the awareness of amino acid nutrition and its benefits for dairy cows. When rations are properly balanced for amino acids, supplemental methionine is commonly used. Cows benefit when their need for methionine, an essential nutrient is met.
With production, milk yields, milk protein and milk fat contents increase. With health, a reduction of metabolic-related health issues is realized, such as reduced ketosis post calving. Likewise, reproductive metrics improve. In addition, the protein content of well formulated rations decrease. This reduces nitrogen excretion and allows dairy farmers to extract full value from the rations they feed.
In addition to marketing the above-mentioned products, Adisseo has built an enhanced and dedicated ruminant team in the EMEA market.
Access our Rumen Protected Methionine solutions page