On Wednesday, April 19, Jean Marc DUBLANC was received at the Chinese Embassy to receive the 2022 Friendship Award.
The Friendship Prize, awarded by the Chinese government, is the highest honor given to foreign experts for their outstanding contribution to China's modernization.
Since its creation in 1991, 1,848 foreign experts have received the award, including 49 recipients from 21 countries for the year 2022.
The award was presented by the Chinese Ambassador to France, LU Shaye.
In his speech, the Chinese Ambassador said : "To develop, China cannot cut itself off from the world, and China's development also brings new opportunities and new dynamics to the world", calling the foreign experts "messengers of friendship that unite China and the rest of the world".
Jean Marc DUBLANC thanked the Chinese ambassador to France: "It is with great humility but also determination and commitment that I have contributed to the development of a leading company in the animal feed industry, with the support of Bluestar and ChemChina; a fine illustration of the success of international industrial, research and innovation cooperation between China and a French company.
Adisseo was born in France and grew up in China, Adisseo is rich in these cultural differences which allow us to be better than our competitors. The combination of East and West creates incredible richness that allows for great achievements, I am convinced that we are only at the beginning.
We are proud of this journey with Bluestar and SinoChem, to improve food safety in China, and this journey would not have been possible without the support of my team and all the employees of the company."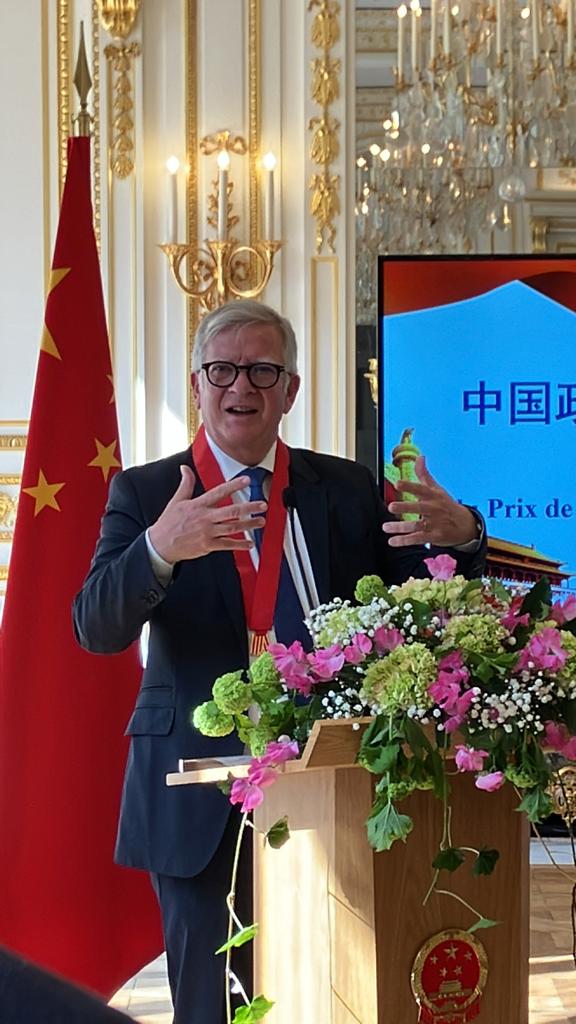 Jean Marc DUBLANC, during his speech