The Adisseo´s aqua team participated in the 8th edition of The International Conference on Fisheries and Aquaculture (ICFA 2021), held virtually during August 19-20th, 2021. ICFA aims to bridge the gap between industry and academia and brings together internationally renowned speakers.
In line with scope of the conference, "Managing Fisheries and Aquaculture under the new normal environment: issues, challenges and opportunities", Adisseo participated in the technical sessions and shared views on gut health promotion as a key strategy to reinforce the disease prevention strategy and deal with production conditions. Dr Waldo Nuez, Aquaculture Lead Scientist for the Aquaculture BU of Adisseo, shared his views on different methodologies to assess gut health in fish. Martha Mamora, Application Manager Aquaculture APAC/ISC for Adisseo, followed with a presentation that reviewed several trials in marine fish and proved the importance of gut health promoters to reinforce the disease prevention strategy against gut parasites.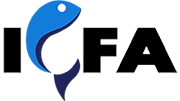 A great opportunity for sharing insights and experiences from around the world. Looking forward to the 9th edition of ICFA!
To know more: https://aquaconference.com/