Adisseo is hosting a breakfast seminar on Wednesday, February 1, 2017 at 7:00 am during the 2017 International Poultry and Processing Expo in room C211-C213 of the Georgia World Congress Center. This seminar will be related to Recent Developments in Woody Breast and Improving the Efficacy of Non-Starch Polysaccharide Enzymes: 
Dr. Christine Alvarado, Texas A&M University, will present "Woody Breast: Practical and effective strategies for reducing its incidence in high-yielding broilers".
Roberto Montanhini Neto, Global Technical Manager, Adisseo, will present "Breakthrough technology to develop a Feedase".
 To access the full press release click on the icon below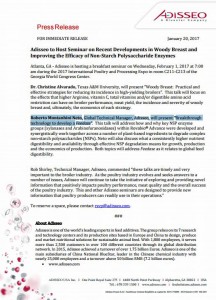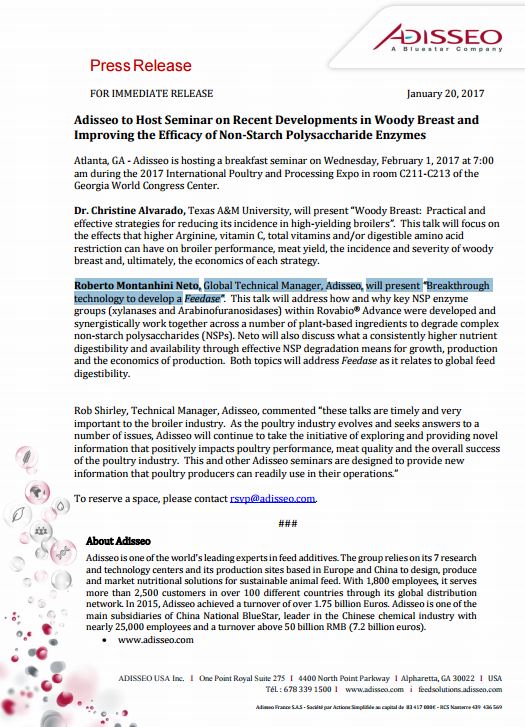 To participate to the seminar you can click on the below Icon:


To join Adisseo Teams during their Wine & Cheese event, click on the below icon: