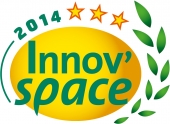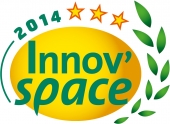 Selisseo® is the best organic selenium product available on the market, which combines purity, reliability, stability, ease-of-use and 100 % efficiency.
This seleno-hydroxy-methionine  is issued from a unique and patented molecule and chemical process, converting hydroxy-methionine (HMTBA) into seleno-hydroxy-methionine (HMSeBA). It is 100 % biologically active and efficient, as demonstrated by more than 25 studies achieved across various species : broilers, turkeys, layers, piglets, pigs and ruminants. It increases selenium reserves as seleno-methionine in animal tissues, and enhances anti-oxidant seleno-proteins as demonstrated by the increased seleno-cysteine levels in metabolic tissues.
It has been shown to enhance selenium deposited in broiler tissues (Briens et al., 2013), piglet tissues (Jlali et al., 2014) as well as in eggs (Jlali et al., 2014). It has also been shown to increase Se-Cys in metabolic tissues ( Briens et al., 2014). Compared to seleno-yeasts, it supplies 100% of efficient selenium. As a well defined molecule, Selisseo® is easy to analyze by HPLC. Batch after batch, it delivers 100% HMSeBA. Selisseo® is stable in premixes and feeds, even after pelleting, heat treatment or extrusion.
Selisseo® is also easy-to-handle due to absence of fines and optimal particle size ensuring optimal mixability and improving safety in premix plants. Selisseo® obtained its EU approval for all species, and the production site and chemical process have got the Feed Hygiene Approval (FHA) and the FAMI-QS certification.
Selisseo®, the innovative antioxidant, also obtained an Innovation Award (InnovSpace *** 2014) and  will help producers to develop a sustainable animal protein production.
Click on the icone below to get more information about Selisseo®