Palatability solutions are commonly used in swine production to promote natural feeding behavior and production performance. These solutions often target a specific stage of the production cycle.
Sensory Imprinting by Adisseo helps both the lactating sows and easy weaning for piglets.
This concept is supported commercially by our Krave® AP and Delistart® K-link solutions.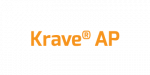 Krave® AP, a solution specifically developed for adult pigs:
improves feed palatability to ensure optimal feed intake,
increases sow milk production resulting in heavier and  more uniform litters at weaning.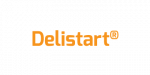 Delistart® is a widely adopted solution for young piglets:
consists of a unique combination of flavorings, appetizing substances and sweeteners.
developed for inclusion into creep and starter feeds to provide specific taste cues that will stimulate solid feed intake in young piglets.
When the sows' lactation feed and the piglets' pre-starter feed are matched for palatability the piglets don't experience it as a new feed, therefore both the lactation and pre-starter feeds should be formulated for palatability as the sensory imprinting achieved with this technology provides a win-win solution or to put it simply, pigs that eat grow!
Learn more about the sensory imprinting with the above video:
Should you have any question, please contact your Adisseo representative.