In swine diets, total sulfur amino acids (TSAA) are considered as secondary limiting amino acids. However, the requirement in methionine should not be underestimated to ensure optimal performance. Moreover, extra performance or meat quality can be obtained by adjusting the supplementation of hydroxy-methionine, Rhodimet® AT88 during the rearing phases.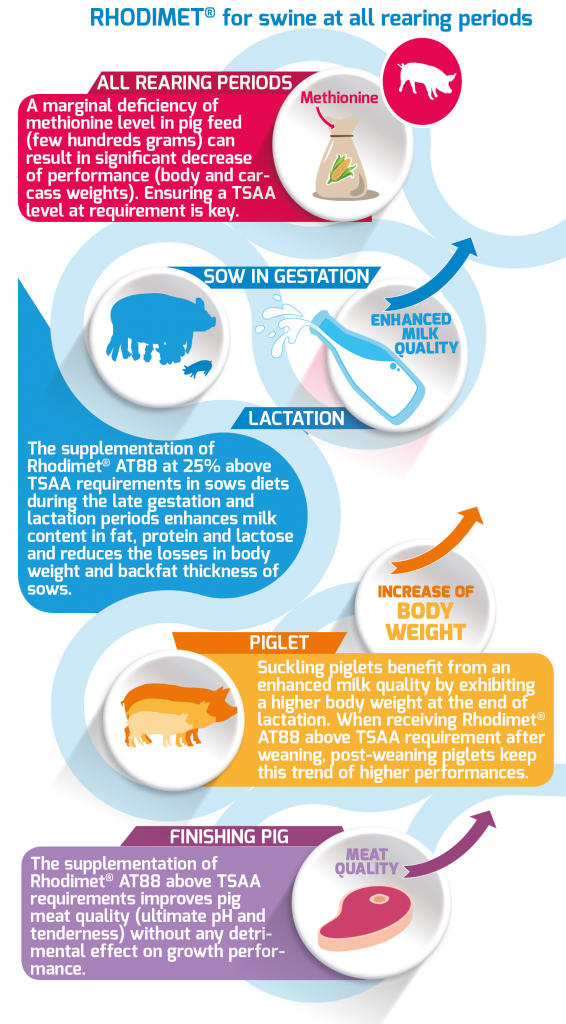 If you want more information,
take a look at this article here.